Silvana Frappier / Co-founder / Travel Designer
Born in Brazil, and having been an intrepid traveler from a very young age, I have always believed that borders divide, but travel unites. With an Italian, German/Portuguese heritage, multi-linguist with tri-citizenship, I have been fortunate to have traveled extensively throughout South, Central, North America and Europe. These early personal journeys and cultural immersions profoundly impacted my desire to fully explore the world, and to share my insights and discoveries with others. My love for sharing travel experiences and the cultures of the world inspired me to create NS Destinations, a luxury boutique travel agency.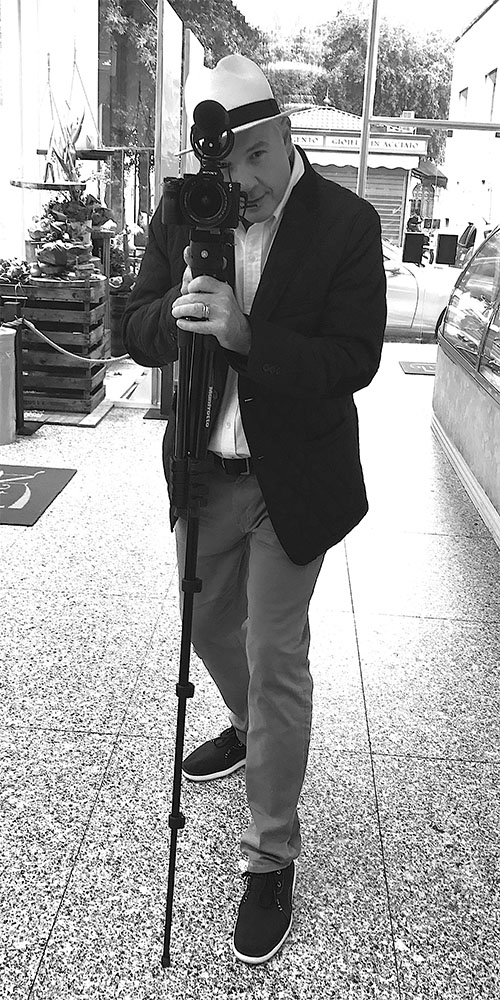 Marc Frappier / Co-founder / Director of Operations
I was introduced to travel by my wife 25 years ago when she invited me to visit her home country of Brazil. Since then, I developed a curiosity to learn different cultures and to explore the world. As an interior designer / naturalist, I have a passion to see the worlds beauty and to met people with the same values and inspirations. With a passion for photography I love trying to capture imagines to tell a story. I am also grateful to work and collaborate with professionals that share the same enthusiasm that I do.
We take it from Ordinary to Extraordinary
We collaborate with our clients to turn their travel ideas into travel itineraries. We represent the best of the best in travel, with a portfolio of nearly 1,700 preferred partners - top hotels, cruise lines, tour operators, and more.
Professionally positioned
As an upscale boutique travel agency, we curates and executes a full range of travel services. We use our global connections to plan the most memorable experiences for our clients, from weekend getaways to dream vacations.
When you are ready to plan your next adventure, throw a destination birthday party, plan a Maldivian honeymoon, book your next flight to Paris, book a hotel reservation in New York, send the kids to a summer camp or plan a multigenerational family vacation, we are ready to assist you.
One of my favorite quotes!
"Of all the books in the world, the best stories are found between the pages of a passport."
Follow us on social media